Kinderclub in der Pfalz ist eine kostenlose Kinderbetreuung für Kinder von 4 -12 Jahre, in der durch biblische Geschichten gute Werte und der Glaube an Gott vermittelt werden. Zudem gibt es viel Spaß und Bewegung durch Spiele draußen und drinnen.
Der Kinderclub findet jeden Freitag (nicht in den Schulferien!) von 15:30 bis 17:00 Uhr statt. Kommt also gerne vorbei.
Kids Club Friday in the afternoon. From 15:30 to 17:00.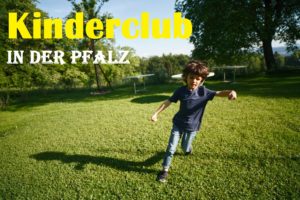 Außerdem bieten wir immer wieder auch Ferienprogramme ab, die in den Schulferien stattfinden. Meistens eine Woche in den Sommer- und Herbstferien. (Geplant wird die nächste Woche in der ersten Sommerferienwoche 2022.)

We occasionally do program for children in the school holidays. Mostly one week per summer and fall.

Anmeldung und weitere Informationen erhalten Sie über unsere Email Adresse.